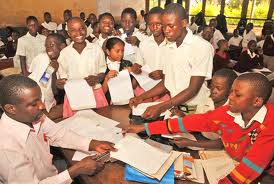 The fight is still on.
Teachers say their industrial action will continue until a 20% salary increment is implemented.
This follows the setback they suffered in parliament yesterday after members adopted the budget without providing for their demands.
Budget Committee head Tim Lwanga said his committee had failed to identify areas for possible cuts to be able to raise the 139 billion shillings needed to effect the increment.
The Secretary General, Uganda National Teachers Union, James Tweheyo says, their hope lies in citizens who he call upon to support their cause.
Meanwhile the schools have stayed closed for the fourth day. At Nakasero Primary School, and Buganda Road P/Schools, there are no teachers and pupils.
At Kololo High School the students continue to turn up for classes but with no teachers to attend to them.
The situation is the same in most upcountry schools in the districts of Masaka, Kalungu, Kayunga, Mubende and Mbarara, among others.