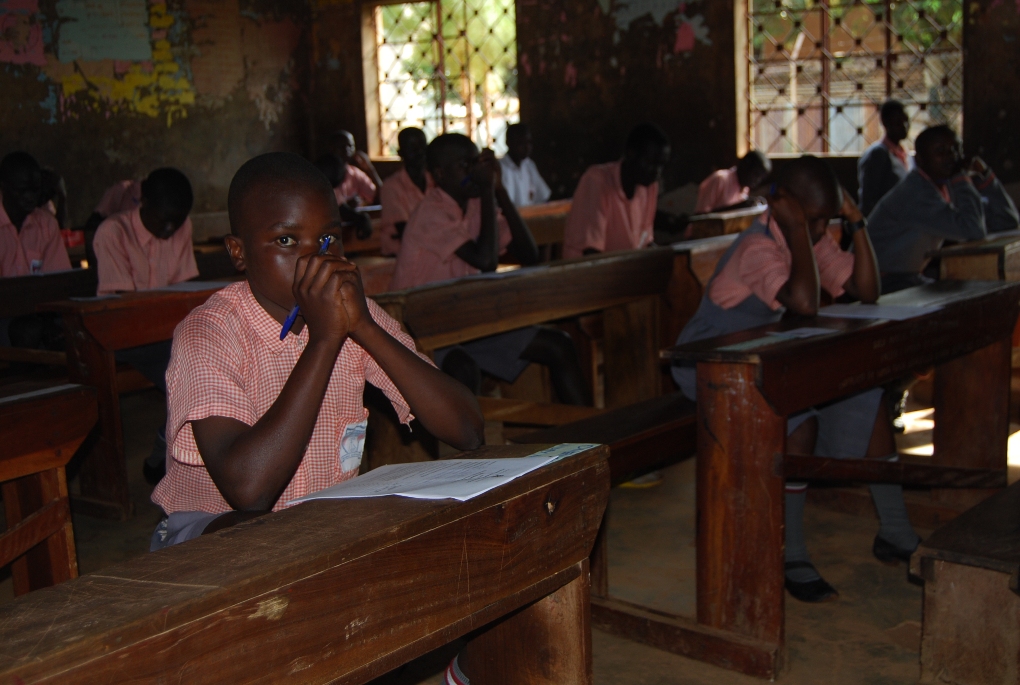 The first day of the primary seven examinations has been characterized by late delivery of the exam materials.
In the areas of Nansana -Ganda, Wakiso district the exams started late due to impassable roads, while in Kakiri the  papers where mixed up with those meant for Namulanda along Entebbe road.
In the Karamajora sub region especially in Abim district, the exams were started at around 10am while in Ntoroko district the exams were disrupted by floods which resulted into over 400 pupils being relocated to another centre.
Transportation of the  candidates was facilitated by UNICEF.
In Kayunga district there were delays in delivery of examination materials due to an early morning downpour, while in Kampala there were a few isolated cases of malpractice like at Natete Muslim Primary School where a teacher was arrested for attempting to answers to pupils.
Early pregnancies and the effects of border conflicts have also been reported as some of the anomalies registered in today's examinations.
In Arua, the Municipal Inspector of Schools, Raymond Ombere says many candidates have been left out due early pregnancy.
At Niva Primary School, the head teacher Steven Olia confirms that six pupils have missed exams, four the girls having been married off recently.
At Jukia primary school in Nebbi, one of the girls was married off two weeks.
However UNEB Secretary Mathew Bukenya says despite the delays all the centres have managed to have exams done on schedule.
In Mayuge district,  a 50 year old man is sitting for Primary Leaving Examinations together with his 13 year old daughter.
Awali Tezikuba and Janat Mukisa are among the 80 candidates sitting for the exams at Bufulubi Primary School, where they have been studying and sharing a class.
Unlike his daughter who joined the school from primary one, Tezikuba, a father of 19 joined last year in primary six.
Tezikuba who had dropped out of school due to lack of fees during his childhood says he went back to school as a way of encouraging his children to study.
Meanwhile, the Police have described the first day of this year's Primary Leaving Examinations as peaceful and smooth despite isolated incidences of malpractice in some parts of the country.
According to the deputy police spokesperson Polly Nameye, no major incident has been registered and delivery of exams has been as scheduled at most centers.
Namaye however notes that some teachers were arrested earlier for alleged involvement in different various forms of malpractice.
The 2014 PLE started this morning with Mathematics and English, while tomorrow the candidates will sit for Science and Social Studies