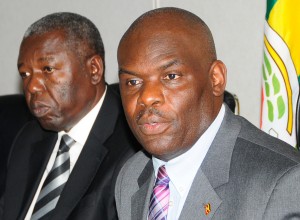 The Directorate of Public Prosecutions (DPP) is set to start prosecuting people involved in money laundering.
This comes five months after the president assented on to the Anti–Money laundering Act.
The assistant Director of Public Prosecutions in charge of Inspection Micheal Wamasebu says money laundering is a negative force on the economy and needs to be dealt with squarely.
Meanwhile, the DPP has also expressed worry about the increasing case backlog.
Currently each prosecutor handles an average of 468 cases annually.
The DPP Micheal Chibita says this ratio has affected the quality of work and the capacity to dispose off cases on time.
Chibita says part of the problem arises from the public service commission which is not fully constituted.