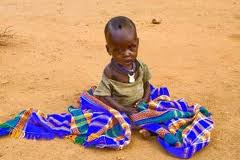 Declare Karamoja region a disaster area.
This is the appeal to government from members of parliament from region.
This is after hunger hit the area claiming the lives of over 30 people.
Addressing journalists at parliament, the chairperson of the Karamoja parliamentary group Samson Lokeris and Kabong woman MP Akello Roselilly said although government has tried to intervene, its response is still minimal.
They now say that if government cannot solicit the adequate assistance and relief, it should open up to the international community for support.
The area has suffered a long period of drought, leaving the population with hardly any food for survival.