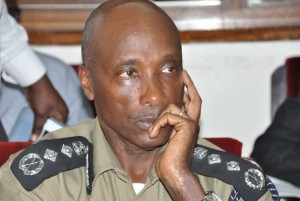 Parliament's committee on Defence has summoned the Inspector General of police, Gen. Kale Kayihura over failure to show up before it to answer queries.
Kayihura was today expected to give a progress report on the Kibwetere inferno of 2000, as well as reports on the inhumane treatment of opposition and civil rights activists by police.
MPs Ibrahim Ssemujju Nganda, Muwanga Kivumbi and Simon Mulongo say the IGP has on several occasions been invited by the police but has not appeared.
Kayihura was expected to appear before the committee today but sent apologies to the chairperson, Bernie Namugwanya saying that he had official duties to attend to.