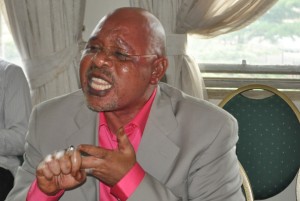 The minister of state for defense Jjeje Odong has been thrown out of parliament by the defence and internal affairs committee.
This is after he failed to produce documentary evidence of a formal request from the government of South Sudan for military help from Uganda.
Earlier work stalled for over two hours after officials from the defense ministry requested that journalists step out.
Defense State minister Jeje Odong and deputy attorney general Fred Ruhindi had turned up to give more information concerning Uganda's involvement in South Sudan.
Their request was however out rightly rejected by some MPs who included Semuju Nganda and Hassan Kaps Fungaroo.
The MPs reasoned that the matter before the committee is national and the public needs to be updated on whatever is going on.
After hours of haggling, committee chairperson Bena Namugwaanya ruled that the journalists stay but advised the officials to keep quiet where the information asked for is regarded classified.