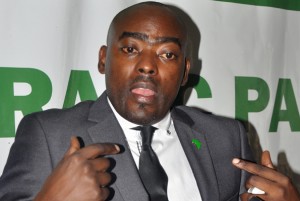 The Democratic Party has cautioned government against witch hunting the former Prime Minister, Amama Mbabazi if he vies for the Presidency in 2016.
Mbabazi was yesterday dropped as Prime Minister and replaced with former Health Minister, Dr. Ruhakana Rugunda.
DP's Legal Advisor, Fred Mukasa Mbidde says government is likely to show high levels of intolerance by politically persecuting Mbabazi.
Mbidde warns the former Premier to brace himself for intimidation if he is to contest for the Presidency.
He says Mbabazi has now been availed a platform to push forward his political and presidential bid, which he should take advantage of.
In a statement issued yesterday, Mbabazi thanked President Museveni for giving him the opportunity to serve the country as Prime Minister and in other capacities.
He also promised to continue serving the country in whatever capacity he can.
Political analysts have linked Mbabazi's sack to his ambition to vie for the top job, with skeptics already foreseeing the race for the presidency as a hot bed in the run up to the polls.