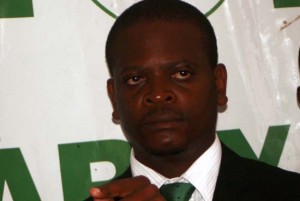 The request for a supplementary budget to facilitate the UPDF operations in South Sudan continues to draw reactions from various circles.
The latest is the Democratic Party which has asked the opposition in parliament to block the passing of the supplementary requested by the ministry of defence.
The party's Deputy Secretary General and Buikwe South MP Dr. Lulume Bayiga is asking fellow legislators to stand their ground and reject the proposal when the house resumes business on February 18th.
He says they will write to the leader of the opposition in parliament asking him to canvass for support from other opposition MPs to block the budget.
Within days of the outbreak of the violence in mid-December, the Uganda People's Defence Force deployed to South Sudan at the government's invitation, to evacuate thousands of stranded Ugandans.