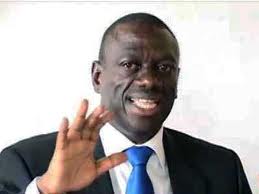 Former Forum for Democratic Change president Dr Kizza Besigye has taken a swipe at the Prime Minister Amama Mbabazi.
Besigye has expressed disappointment with Mbabazi's attitude in regard to the latest development within the ruling NRM party.
This comes after the NRM caucus moved to trim his powers as the party's secretary general, relieving him of the mobilization duties.
Addressing journalists at National theatre, Besigye said Mbabazi should not let down all people who have been soliciting support for him and those who want change within the country's leadership.
He now advises him not to give up on his goal, inviting him to join the opposition in pushing for change.
The role of mobilization was handed over to Minister without portfolio Richard Todwong.