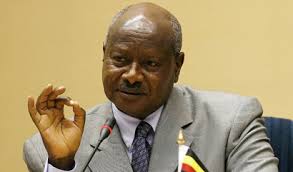 Regional heads of state are asked to maintain a stable macro-economic environment by ensuring security of persons, property and financial systems.
The call has been made by President Yoweri Museveni while addressing the 11th Extra Ordinary meeting of the summit of EAC leaders in Arusha, Tanzania.
Museveni, who is also the chairperson of the summit, noted that the region is now conducive for investment and general development.
He has challenged the community to act fast to facilitate the private sector to increasingly promote cross-border investments.
He has also called for the development and enforcement of the code of conduct for the private sector to help regional governments to fight corruption.
Museveni adds that the abundant natural resources, including the minerals, oil and gas deposits, should help propel East Africa into middle income status and within the next fifty years into the First World category.