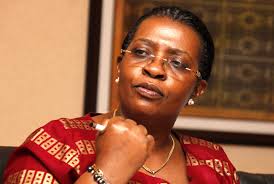 Members of the East African Legislative Assembly have scoffed at threats by Capt. Francis Babu to drag them to court for defamation.
Babu, who is husband to impeached EALA Speaker, Margaret Zziwa, says claims in a report by the House Legal and Privileges committee, accusing him of interfering with operations of the assembly are defamatory, and has vowed to drag them to court.
However, one of Uganda's representatives at the assembly, Chris Opoka says the committee did its part in investigating allegations of improper conduct against Zziwa, adding though, that Babu has the right to legal redress if he needs it.