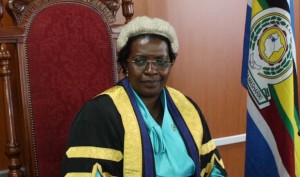 The East African Community committee has summoned legislators from the East African Legislative Assembly over a looming censure motion against the Speaker.
Margaret Zziwa is under fire after a group of legislators moved to impeach her for alleged abuse of office, poor governance and intimidation of EALA members, among other accusations.
One of the committee members, Veronica Babirye says the EALA MPs, including Zziwa, were invited earlier to explain the matter but they snubbed the committee.
Babirye says if they do not appear, the matter will be forwarded to the NRM caucus for further scrutiny.