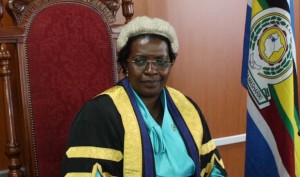 The East African Legislative Assembly re-convenes today amid growing tension over the future of the speaker.
Yesterday Margret Zziwa adjourned the session prematurely after members had a verbal exchange over her censure.
This was after some members tried to table the motion to have her censured while others objected to the move saying they should concentrate on discussing budget estimates for the next financial year.
One of the members Fred Mukasa Mbidde raised questions on the relevance of the motion saying some members had since withdrawn their signatures in support of the motion.
The speaker will today rule on the whether to consider the matter raised by Mbidde or order that discussion on the budget goes on.
Zziwa is accused of incompetence, which she has often denied.