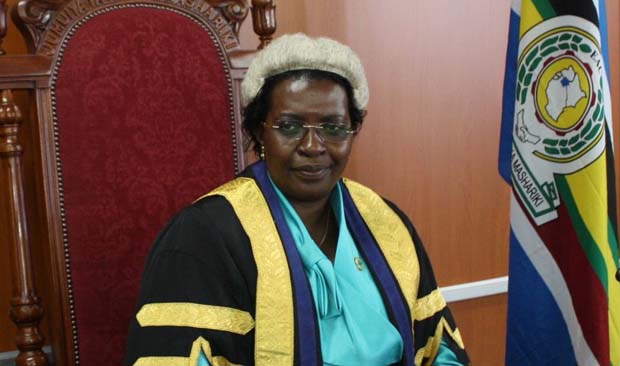 The suspended speaker of the East African Legislative Assembly Margaret Zziwa has taken her battles to court.
Through her lawyers of Kampala Associated Advocates Zziwa wants the East African court of Justice to suspend a special sitting called next week to discuss her fate.
Her lawyer John Tumwebaze says they also want court to stop the legal and privileges committee from investigating her on grounds that it's operating illegally.
Court has now set next Tuesday 16th to hear her application.
On November 17th, members of the assembly sitting in the Kenyan capital Nairobi suspended Zziwa and replaced her with Chris Opoka to allow a 21- day investigation into her alleged misconduct.
Zziwa is accused of incompetence and misconduct, which she has often denied.