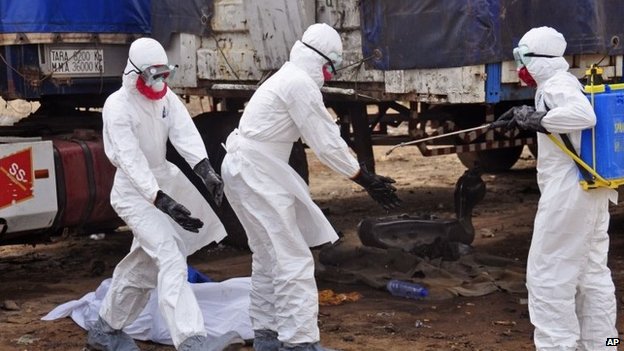 The ministry of health continues to be on high alert to prevent the outbreak of the deadly Ebola spread.
This follows a warning by the World Health Organization that Kenya is at a risk of an outbreak making East Africa prone.
W.H.O says Kenya is vulnerable because it is a major transport hub, with many flights from and to West Africa.
The permanent secretary ministry of health Dr. Asuman Lukwago says experts are positioned at all boarders and screening of all those who enter the country is on.
Health experts are fighting to contain the outbreak in West Africa, where it has killed more than 1,000 people.