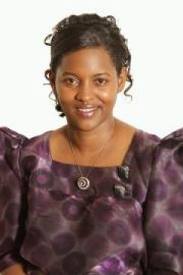 Two of the candidates in the Luweero by-election have already cast their votes.
Both the Democratic Party's Brenda Nabukenya and NRM's Rebecca Nalwanga cast their vote at 10:00am at St Jude Catholic Church.
Speaking to KFM shortly casting her vote, Nabukenya said she was assured of victory. She however alleged that some of her supporters have been arrested for unclear reasons.
Nabukenya also accused the Electoral Commission of deliberately deleting names of some of her supporters with the intention of denying her victory.
NRM's Rebecca Nalwanga also spoke to KFM immediately after casting her votes, raising similar complaints. Like Bukenya, she has also accused the Electoral Commission of messing up the voters' register which she says could affect the outcome.
However, the Electoral Commission Spokesperson Jotham Taremwa denies all the allegations as totally baseless.
Meanwhile the police deputy spokesperson Polly Namaye explains the security situation in Luweero.
The other candidates in the race are Faridah Namubiru and Ramulah Kadala both independents.