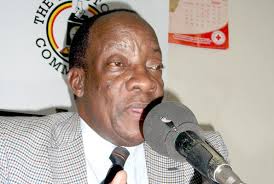 The Electoral Commission has come under fire for saying there will be no extension for the National voters' register update exercise.
Earlier, the head of the commission's legal department Jenifer Angeyo told a stake holders meeting in Mukono town that there would be no extension of the exercise after the April 30th deadline.
However, the Citizen's Coalition for Electoral Democracy in Uganda says it is wrong for the commission to make such a declaration just one week after the exercise started.
The group argues that such a decision can only be made after assess the public response at the end of the exercise.
They are now asking the Electoral Commission to instead focus on addressing factors that bar voters from taking part in the exercise.
Story by Benjamin Jumbe