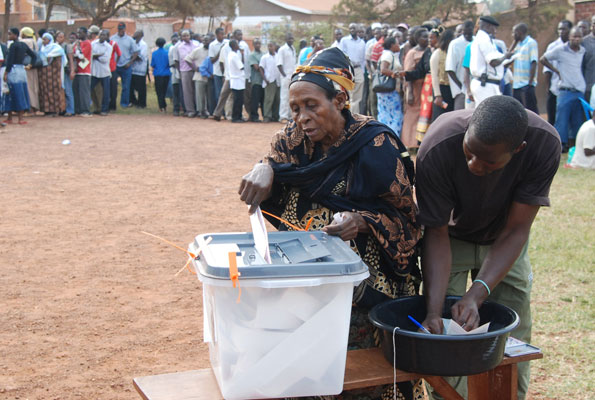 By Prossy Kisakye
The Electoral Commission has advised candidates planning to set up their own tally centres to do it within the law.
Speaking at a media workshop on election reporting organised by Legal Aid Service Providers Network (LASPNET), the commission's legal head, Abubaker Kayondo, emphasized that it is only the electoral commission that has the mandate to declare final results.
He said candidates have a right to add up their votes but should clarify to the public that they are only relaying provisional results as they wait for the final results from the commission.
Kayondo clarified that there's no media house in Uganda by law that is allowed to have a tally centre at their work stations, saying they are only supposed to update the public about the voting process, and disclose a credible source of the information they are sharing.