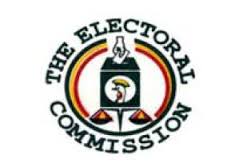 The Electoral Commission is yet to receive the purported warning letter from the city Lord Mayor Erias Lukwago.
Lukwago yesterday broke the silence on the ongoing preparations for the mayoral by-election threatening court action in case the commission did not revisit its decision.
He said he had written to the Electoral Commission warning it on the dangers of organizing what he called an illegal by-election.
In the letter also said to have been copied to the High Court Registrar and Kampala Minister, Lukwago said the move was tantamount to contempt of court.
However speaking to Kfm this morning the electoral commission spokesperson Jotham Taremwa has said they have not received any such letter but says Lukwago is free to go to court as he has threatened.