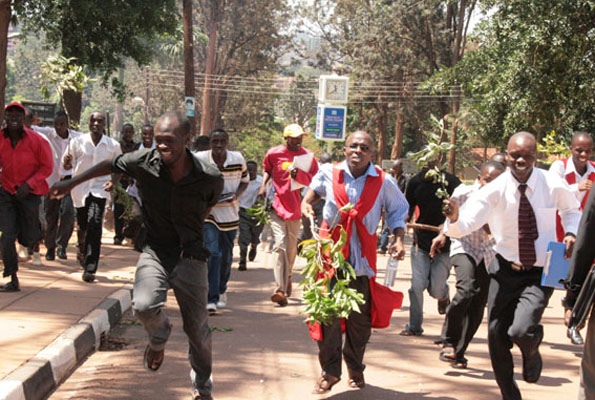 The ministry of education has acknowledged inability to regulate the tuition fees charged by private universities.
This comes after the closure of Nkumba and Ndejje Universities following violent protests by students over increment in functional fees.
The minister of State for Higher Education Hon. Chrysostom Muyingo says with the liberalization of the education sector, universities have autonomy on the fees they charge.
"There is not much we can do. What we can advise parents and students is to utilize public universities that charge fairly lower fees compared to private institutions" Mr. Muyingo adds.