The electoral commission could soon be without a home if government does not move fast to find an alternative place to accommodate them.
This is after the commission received a notice to vacate the current premises along Jinja road by the end of this year.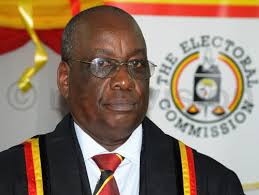 The acting electoral commission Chairman Joseph Biribonwa says they are in a dilemma because even the funds asked for putting up decent headquarters were not provided in the new financial year.
He says the commission needs a decent place to keep all the delicate equipment and data it holds.
Story By Benjamin Jumbe