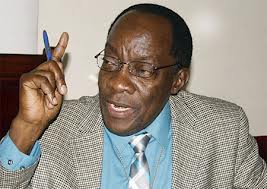 The Demands for electoral reforms are feasible and the government is in position to address these demands.
Political scientist Dr. Golooba Mutebi says what's questionable is the will of the government to address these demands.
On Monday, Civil Society organisations and opposition political leaders made fresh demands for a host of reforms including an overhaul of the electoral commission.
Other demands include a new voter's register, barring the involvement of security agencies in the electoral process, controlling government spending, freedom of assembly among others.
However, Mutebi says much as the government has the ability to address all these demands, it will deliberately choose to frustrate efforts of the opposition.