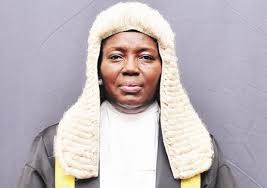 Foreign investors must be compelled to create employment for locals.
As Uganda joins the rest of the world to celebrate the international Labor Day, the speaker of parliament Rebecca Kadaga says she wants a law that will require such investors provide employment opportunities.
Kadaga says Uganda should emulate other countries where each foreign investor is required to create employment for a certain percentage of the locals.
She is asking MPs to take interest in this matter and move a private members bill because government has been slow to act.
The national Labour Day celebrations are being held at St. Peter's College in Tororo district under the theme;
"Skilling Uganda for increased labour productivity – A shared responsibility".
President Yoweri Museveni has already arrived and has inspected the guard of honuor.
Also present are the Vice President Edward Sekandi and several other ministers and senior government officials.