By Benjamin Jumbe:
The European Union has expressed disappointment with Uganda following its hosting of Sudan's leader Omar Al Bashir.
This follows a 2 day state visit to Uganda by president Bashir of Sudan who was indicted by the Hague based International Criminal Court.
In a Declaration by the High Representative Federica Mogherini on behalf of the European Union released last evening the EU and its Member States indicated that it regretted the visit of President Omar Al-Bashir to Uganda, a State party to the Rome Statute of the International Criminal Court (ICC).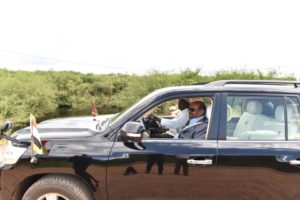 The EU has urged Uganda to respect its obligations under international law and as a State Party to the ICC, noting that it is committed to enforcing international criminal law and to ending impunity and remains a staunch supporter of the ICC.
In the statement ,the EU  further calls on all Member States of the United Nations to abide by and implement the resolutions adopted by the Security Council under Chapter VII of the UN Charter , notably UNSCR 1593(2005).