By Stephen Otage
The European Union delegation in Kampala has welcomed President Emmanuel Macron's Sunday election victory in France saying he was a good candidate who will work towards strengthening the European Union.
Speaking after the announcement of the provisional results at the French Ambassador's residence in Kampala last evening, Ambassador Kristian Schmidt who is the head of delegation said as a founder member of the Union, the 39-year old President is an excellent choice because he will strengthen the European Union project.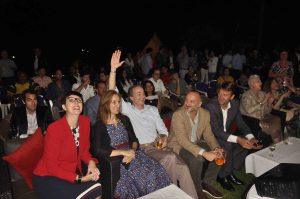 In her speech, Stephanie Rivoal the French  Ambassador to Uganda said by electing Macron—a man who was not known three years ago France has surprised the world again by electing the second youngest President in the world since Napoleon in 1804 but faces the great challenge of reunifying the French people.
She added, that with his numerous priorities in Education, employment, social dialogue, youth climate change and the environment, the future of Europe and the relationship of France with Africa is on course unlike Marine Le Pen his rival who was not only a risk but a serious warning.
Asked why she described Marine Le Pen as a risk and serious warning, she said the world was concerned of a further weakening of the European Union because of her extreme views of threatening to leave the European Union and the World was worried that France would not that France would not be able to face the international challenges of terrorism, civil wars, refugees, nationalist and populist movements, preservation of the environment and ultimately the human species.