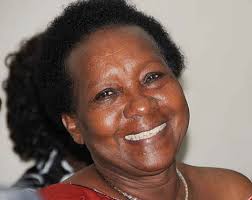 Two former Presidents of Uganda have never received their benefits from government.
Parliament's committee on Public Service has heard today that the late Idi Amin Dada and the late Godfrey Binaisa's family have not yet been paid 1 billion shillings each in perks.
State Minister for Public Service, Ssezi Mbaguta, who tabled the list before the committee, said former Vice Presidents the late Mustafa Adrisi and the late Wilberforce Nadiope are yet to be paid 400 million each.
MPs questioned the rationale in the delays to pay the former leaders yet there is a fully fledged law that is clear on payment of the benefits.
Mbaguta, in her response, revealed that government is seeking 7.6 billion shillings to clear the arrears this financial year.
Meanwhile,
The Government has retracted its earlier statement on former Vice President Prof. Gilbert Bukenya's pay.
The ministry of public service says Bukenya has so far received about 176 million since his retirement in May 2011.
The Acting Permanent secretary in the ministry Adah Muwonge has told MPs that Bukemya receives Shs 800,000 monthly for fuel, 700,000 for utility bills, 2.1million to pay his domestic servants.
He is yet to receive a house and a car.
Last week, the permanent secretary Sezi Mbaguta said Bukenya had received 500 million shillings, which Bukenya denied.
Adah also reveals that perks for Uganda's first president Sir Edward Mutesa II amounting to 405 million shillings was paid last financial year, leaving a balance of 599 million to be cleared this year.