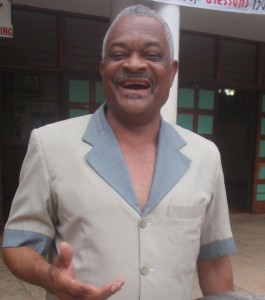 The Uganda National Examinations Board Chairman has finally spoken out on the ongoing mess in the institution he heads.
Addressing a news conference this morning, Fagil Mandy attributed everything to fights related to the position of the Executive Secretary.
Mandy says there is need for an investigation into allegations brought forward in a report that was written earlier pointing to rot in the examination body.
He says there is a calculated move intended to portray him and the institution as a failure which he will not bow to.
He also reacted to calls for him to resign for messing up the institution, saying that would signify cowardice.