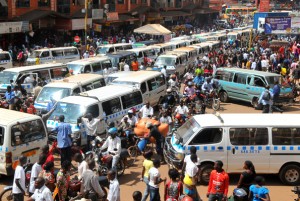 Parents who have to use public transport to get their children back to school now have to dig deeper into their pockets.
This is after transport fares were raised on most routes in anticipation of an increase in demand.
In Mubende district for instance, the journey to Kampala now costs 15,000 shillings compared to 10,000 charged earlier in a commuter taxi.
The eastern route is not any different, with fares raised by between Sh.3,000 and Sh. 5,000.
Meanwhile, the head of traffic police in Wamala Region Mahad Juma has warned against reckless driving, over speeding and overloading which are usually the main causes of accidents at such a time.