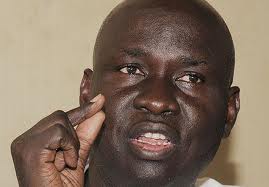 The Forum for Democratic Change has scoffed at DP's claims.
Opposition Forum for democratic change says claims that some of its officials are using funds to antagonize the Democratic Party should be dismissed with contempt.
This follows claims by DP that former FDC party president Dr Kiiza Besigye was supporting a section of youth with an aim of dividing the party.
However reacting to the allegations, party spokesperson Wafula Ogutu said such claims are baseless, adding that the party has no money to waste.