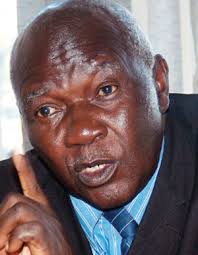 Members of the opposition forum for Democratic Change today pay tribute to former chairman, Sam Njuba.
Njuba's body will lie at the FDC headquarters at Najjanankumbi at 1pm.
Other political party leaders are also expected to join.
Party president General Mugisha Muntu says after the ceremony, the casket carrying Hon. Sam Njuba's remains will leave for his home in Nangabo where a night vigil will be held.
Tomorrow, a funeral service will held at his local church after which burial will take place at his family home in Nangabo.
Meanwhile FDC spokesman, Wafula Oguttu says they pulled out of the burial arrangements after government took charge and not certain on whether the deceased's body will be taken to parliament.
However, Parliament spokesperson, Hellen Kaweesa says that there has not been any changes in the program with the deceased's body expected at 8am.