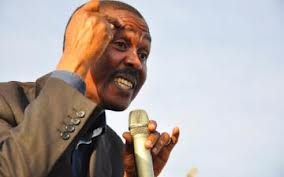 Forum for Democratic Change supporters in Elgon region want changes explained.
The opposition Forum for Democratic Change party leadership has been challenged to consider communicating changes in the party leadership at parliament to supporters in the Mt. Elgon Region.
Kumi County MP Patrick Amuriat says the decision to replace Nandala Mafabi with Wafula Ogutu may have not been understood by some people.
He says clear explanation for the change, will clear suspicion among party supporters that Nandala's removal was vindictive.
Wafula Ogutu is expected to take charge as new leader of the opposition this week.