The recently concluded District LCV Chairperson elections have seen the opposition gain a foothold in Acholi sub region.
Out of the seven Districts that comprise the Acholi sub-region; five opposition candidates went through in the highly contested District LCV Chairpersons race leaving only two slots for the ruling NRM party.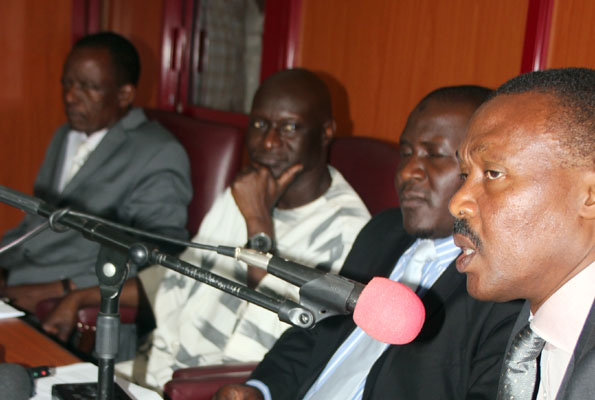 In the Districts of Gulu, Nwoya, Amuru, Lamwo and Kitgum, the opposition defeated NRM candidates while NRM candidates won in Pader and Agago districts.
Martin OjaraMapenduzi, the incumbent Gulu District LCV Chairperson who stood under the Forum for Democratic Change party Ticket retained his seat for the second term after he was announced winner on Wednesday's elections by Returning officer Benson Obete.
Opposition winners in other districts include, FDC's Michael Lakony for Amuru District, Patrick OkelloOryema an FDC stalwart  for Nwoya ,Jackson  Omona for Kitgum  and Mathew Akiya  for Lamwo district.
In Pader District, Godfrey OringaLagoro, of the NRM maintained the party's dominance in the district and in Agago District, Nrm'sLeonard OpiyoOjok defeated FDC's George Odong Otto.