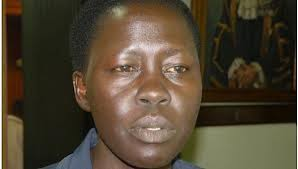 The exit of Amama Mbabazi as Prime Minister could be the beginning of his political downfall.
The Secretary General of Forum for Democratic Change party, Alice Alaso has warned that Mbabazi may become a victim of political intimidation due to his vested interest to stand for the presidency.
On Friday, President Yoweri Museveni appointed Dr. Ruhakana Rugunda to replace Mbabazi as Prime Minister.
Alaso says the political divisions in NRM have now been manifested and whoever steps on the toes of President Museveni is bound to face the consequences.
She also tips Mbabazi to declare his intention for the presidency so he can garner support in the run up to the 2016 general election.