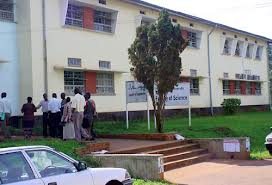 Forum for Democratic Change's John Mugabi is the new guild president of Kyambogo University.
Mugabi scored 2,931, followed closely by DP's Owen Matte with 2,155, Doreen Ashaba of NRM with1456 while Nicholas Bukenya trailed with 379 votes.
According to the electoral commission chairman Derrick Yiga the process was peacefull and transparent.
The new guild president now faces a big task of handling student's grievances especially regarding tuition and the living conditions at the university.