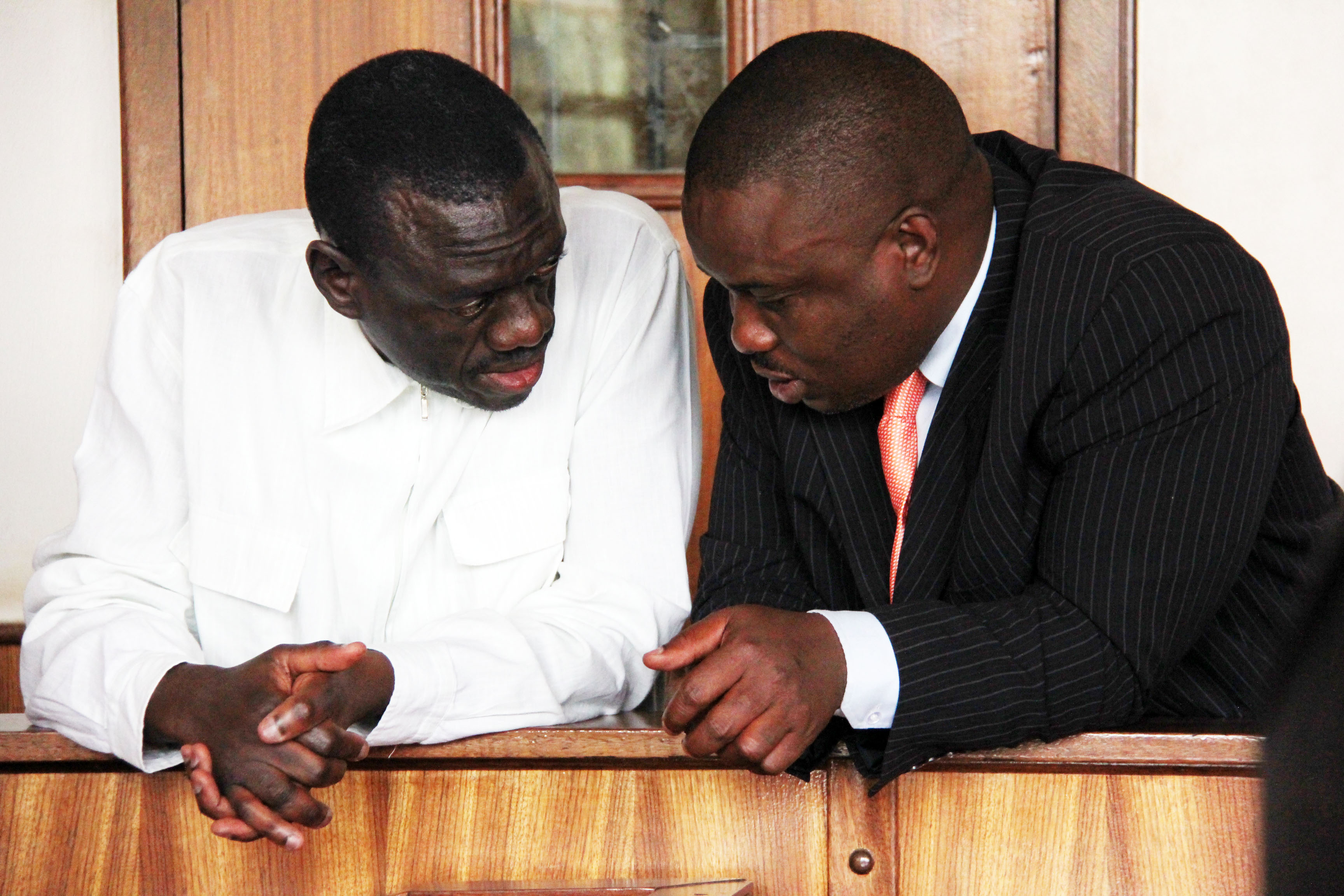 Court in Kabaale has set December 5th to give a ruling of a case in which former Forum for Democratic Change (FDC) leader Kiiza Besigye and three others are accused of inciting violence.
Besigye is charged together with the City Lord Mayor Erias Lukwago, Kawempe Mayor Mubarack Munyagwa and FDC women League Leader Igrid Turinawe.
It is alleged that Besigye and his colleagues in July 2012 at a public rally in Kabale town incited violence which left four police officers injured.
However through their lawyer, the group has asked court to dismiss the case since the charge sheet does not specify what they said and the names of the injured police officers.
Here in Kampala, Court has dismissed charges of unlawful assembly that had been leveled against former FDC Dr. Kizza Besigye.
Buganda Road Court Chief Magistrate Lillian Bucyana ruled that prosecution had failed to produce witnesses to pin the accused persons.
Besigye was jointly charged with Kampala Lord Mayor Erias Lukwago, Kawempe Mayor Mubarak Munyagwa and FDC women league leader, Ingrid Turinawe among others.
The charges against the leaders relate to the activists for change pressure group activities in Kampala last year.