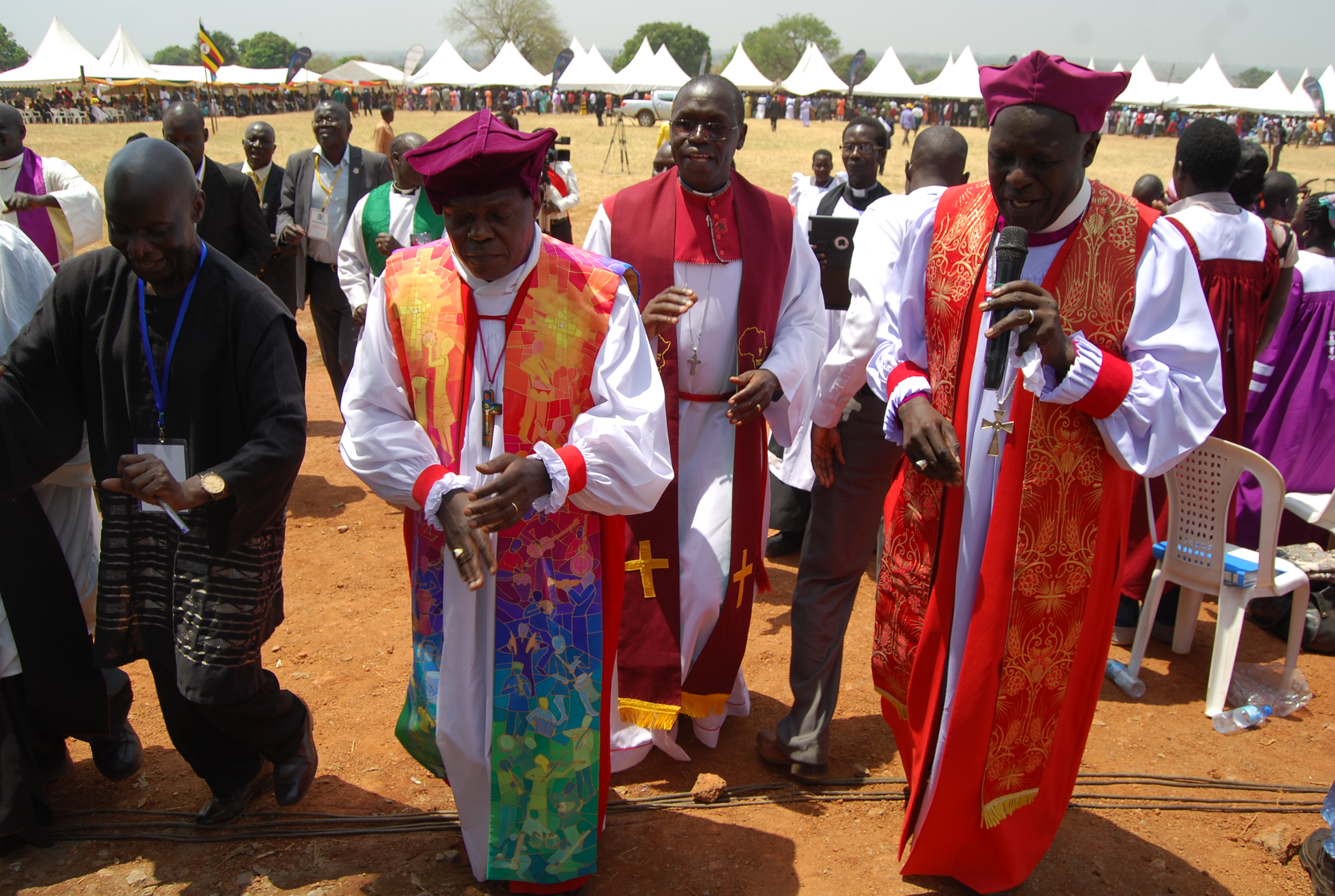 President Museveni has declared February 16 a public holiday in honour of the former Archbishop of Uganda who was killed during Amin regime on February 16, 1977.
He has also directed ministries of Education and Gender, Labour and Social development to erect a statue in Kampala in honour of Luwum and a museum in Mucwin in remembrance of 30 people killed by LRA rebels in 2002.
"Since we have Uganda Martyrs public holiday, February 16, the day Archbishop Janan Luwum was murdered, it is going to be a public holiday so that people can get time to celebrate his life,"
Mr Museveni said the killing of Luwum was a tragedy and shame to Uganda.
Emotions ran high as close friends of Luwum told their experiences how they were harassed before and after the famous letter written by 15 bishops  to president Amin condemning the extra judicial killings blamed on his regime.
In his recount, Apollo Lawoko, the former Principal Information Officer at Uganda Television in 1977, said he was arrested and tortured at the notorious State Research Bureau in Nakasero together with Luwum.
Mr Lawoko, said he was in cell number one and the late Archbishop was in the opposite cell number two and he heard Luwum pleading with his torturers before hearing two gunshots that could have finished Luwum's life.
"He kept telling them he was innocent as they tortured him. One time, we heard him saying 'you have broken my jaw," Lawoko said.
Mr Lawoko, who authored the book, the Dungeons of Nakasero broke down in the middle of his speech as told thousands of Christians how he was beaten and became unconscious.
Ms Mary Luwum, the widow narrated how she met Luwum in a church in Mucwini. "After meeting him, he asked me where I came from and I told. But he followed me after the church and told me had fallen in love with me," she caused causing laughter.
The main sermons were given by the Archbishop of York, England, John Sentamu, who was the lead preacher, said he ran to exile in 1970s following increased persecution of members of church of Uganda.
Story by Risdel Kasasira