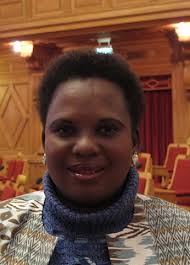 Just a day after parliament began debate on the controversial Marriage and Divorce Bill, 2009, female legislators are up in arms.
Women Parliamentarians, under the Uganda Women Parliamentary Association, have strongly opposed the clause in the bill which recognizes cohabitation.
The clause stipulates that after two years of living together, the relationship will be considered a lawful marriage.
It further says that after that period, the woman will be entitled to part of a man's property in case of separation or death.
In their meeting that is intended to build consensus on the contentious clauses women MPs have vehemently opposed the clause saying it will fail the entire bill.
They are advising government to come out with a separate law on cohabitation.
According to the chairperson of UWOPA, Betty Among they have decided to meet the speaker of Parliament Rebecca Kadaga and the Attorney general and air their views.
The Bill is currently before parliament for debate.