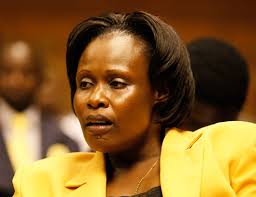 The government has released the list of beneficiaries of the students' loan scheme.
Over 1,200 students have been approved for funding under the Higher Education Students Financing Scheme.
Out of these 900 representing 77% are male while 280 representing 22% of the students are female.
All the four students with disabilities who applied for the loans have been successfully selected.
These have been selected from 108 districts. However, the board chairman Prof Callisto Locheng says many who applied from Buvuma, Buliisa and Nakapiripirit districts were not selected because they either chose the wrong courses or had secured state sponsorship.
The government has earmarked 5 billion shillings to kick start the program with selected students drawn from the 13 selected universities.