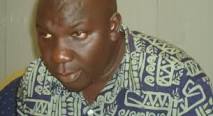 The police in Kyegegwa district are working closely with the UPDF to establish any possible links between ADF rebels and the assailants attacked a church last week.
On Thursday last week a group of youth armed with machetes and guns attacked Mungumwema church and killed two people including a police man.
The police spokesperson Fred Enanga says that preliminary investigations show that there is a group of Muslims who wanted to turn the area into a Muslim community and they have been making several minor attacks on none Muslims.
He however says that said that the possibility of links with the ADF cannot be ruled out since this area is their known stronghold.
Meanwhile, atleast five people have so far been arrested in Kyegegwa following the attack on a Pentecostal church.
The army spokesperson the Rwenzori Region Lt .Ninsiima Rwemijuma says calm has been restored in the area after the army drove the insurgents up to the Congo-Uganda border.
He says the army and police patrols are still on going to curb any form of insecurity at the Congo-Uganda Border and surrounding areas.