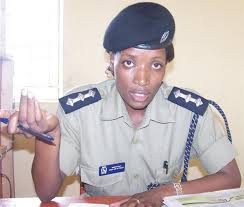 As a build up to the police centenary celebrations in October this year, the force has organized a memorial lecture today at Makerere University in memory of late Lt. Col. Wilson Erinayo Oryema.
Wilson Erinayo Oryema was  Uganda's first African Inspector General of Police from 1964-1971 ,but  he was  killed in cold blood together with  Archbishop Janani Luwum and Defense minister Oboth Ofumbi on 17th February 1977 .
According to the police deputy spokesperson Polly Namaye, the lecture which is scheduled to kick off at 2pm, will attract distinguished police commissioners as well as the IGP and minister of internal affairs as the guest of honor.
She explains that the lecture will provide a platform for young officers to reflect on the original mission of police force.
The lecture will be followed with the re-burial of the late Erinayo in his ancestral home in Nwoya district.
Today's theme is from colonial policing to community policing, a century of challenges achievements and transformation.