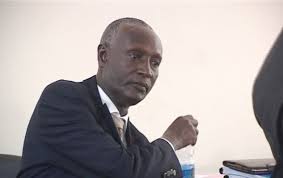 Former Local Government Permanent Secretary John Kashaka is appealing against his 10 year sentence.
Through his lawyers Nsubuga Mubiru Kashaka has today filed a notice of appeal before the Court of Appeal.
He is challenging both his conviction and sentence but no details have been given regarding the date when the appeal will be formally filed.
Kashaka and five others were last week convicted by the Anti-Corruption Court.
They were later handed various sentences ranging from 20 months to 10 years in prison for the embezzlement of Sh4.2bn that was meant for purchase of 70,000 bicycles for LC chairpersons.