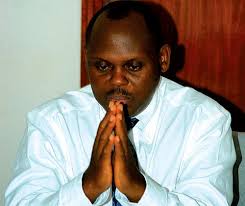 Former minister of state for regional cooperation Isaac Musumba has again denied being in any form of trouble in India.
Speaking to KFM, Musumba says he is fine and expects to be back in Uganda soon.
There have been conflicting reports in the media regarding his alleged arrest and detention in India more than a week ago with some sections suggesting that he is still detained.
This follows reports in the Indian media that Musumba together with businessman Yakuba Mathai and Igara East MP Michael Mawanda had been arrested for attempting to extort close to Shs.50 billion from directors of electronics company Videocon.
There have also been reports that the government has denied extending him diplomatic immunity on grounds that Musumba did not travel on official duties.
However, Musumba says he does not care about diplomatic immunity because his current circumstances do not require him to have it.