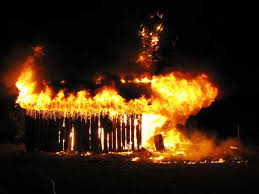 Police in Nakaseke district is hunting for an unknown man who burnt to death 4 children.
The assailant attacked the home of Juliet Namugerwa with the intention of stealing money but the mother managed to escape.
He then set the house on fire killing the four children.
The savannah region spokesperson Lameck Kigozi said that the assailant then followed the mother and injured her children.