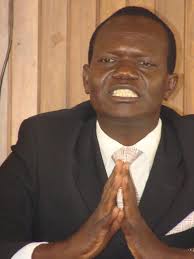 Shadow minister Hassan Kaps Fungaroo says the ongoing M23-Congo government talks are shrouded by suspicion.
He has asked Uganda to detach itself from the peace talks between the DR Congo government and M23 rebels.
Fungaroo says the reluctance by the Kinshasa government to sign the peace agreement could have originated from its suspicion on Uganda's interests in the matter.
Yesterday, signing of the much-awaited peace agreement flopped at State House Entebbe after DR Congo demanded changes to the draft agreement, including clarity on whether the rebels who committed atrocities should be granted amnesty.
Fungaroo says a neutral ground should instead be created to enable both parties sit and come to an agreement to avoid any more clashes in DR Congo.
Last week, the M23 leadership announced a stop to their rebel activities, paving way for the talks, which are now uncertain following the impasse.