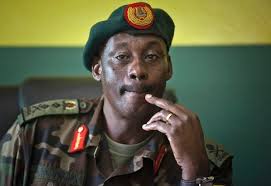 The Internal Affairs Minister Gen. Aronda Nyakairima has asked members of the civil society to help government in fighting crime especially in Busoga region.
This follows the recent killings of two police officers, an LC chairman and a Muslim cleric.
While opening a dialogue between Civil Society Organisations and the ministry officials this morning, Nyakairima also challenged them to help government address unemployment that leads youth into crime.
The meeting is among other things meant to discuss how the relationship with the police affects their operations.
Regarding the National ID registration project, Nyakairima has blamed the slow response of the public on the laxity of some NGOs, calling for more vigilance on their part in encouraging citizen participation in such government programs.
Story by Herbert Zziwa