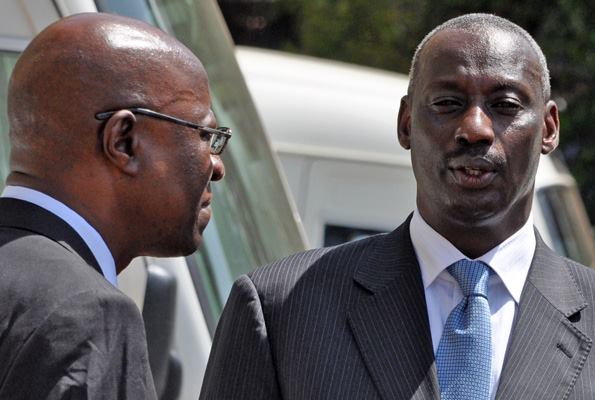 The newly appointed Minister for Internal Affairs Gen. Aronda Nyakairima has pledged to continue with the mission of stabilizing the country.
Taking over office officially this morning, Gen Aronda Nyakairima said he will ensure a balance between majority and individual rights.
He adds though, that he will not tolerate politicians who want to hold rallies in highways, markets and other non gazetted places.
The outgoing minister Hilary Onek has asked his colleague to first deal with the welfare of staff including the police.
Meanwhile,
The incoming Minister of Internal Affairs Gen. Aronda Nyakairima has warned media practitioners against partiality while executing their duties.
Aronda says his ministry will deal decisively with media houses that report inaccurately especially on matters of national security.
He adds that he will engage the ministry of information to set guidelines to be followed by the media.
Gen. Aronda begins work as MPs from opposition seek to challenge his appointment, insisting that he should have first retired from the army.