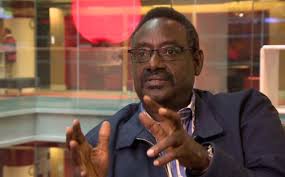 The UPDF chief Legal of Service Brig Ramadhan Kyamulesire has refuted claims by Gen David Ssejusa's lawyers that the president directed him to start processing their client's retirement.
This week Ssejusa's lawyers led by David Mushabe threatened to take tough action, if the army did not retire their client within 90 days.
In a letter to the chief of Defence Forces Gen Katumba Wamala, a copy of which Kfm has obtained, Kyamulesire says the president never instructed him or any other officer of the UPDF to process Gen Ssejusa's retirement.
Kyamulesire says the president's only instruction to him, was to inform Gen. Katumba Wamala to withdraw the Military police soldiers earlier deployed at Gen Ssejusa's residence in Naguru.