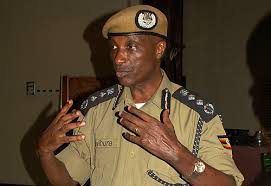 The Inspector General of Police Gen Kale Kayihura has dismissed claims that families of police officers relocated to Busunju are in deplorable conditions.
Gen. Kayihura was appearing before the defence and internal affairs committee of parliament this afternoon.
The MPs on the committee including Milton Muwuma and Akello Roselilly tasked the IGP to clarify how many families were being relocated and their current conditions in the new place.
However Kayihura said contrary to rumors the relocated families are to be given unipots and a bus has been availed to transport their children to and from school.
Spouses of the officers recently petitioned the IGP asking for more time before they can be relocated.