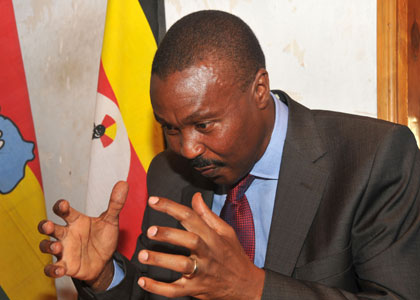 The opposition Forum for Democratic Change has hit-back at the army over threats to take over parliament.
This comes just a day after the Chief of Defense forces Gen Aronda Nyakairima confirmed that the possibility of the army taking over parliament was real.
Addressing a news conference at the FDC party headquarters in Nanajanankumbi, leader Maj Gen Mugisha Muntu says such statements are only meant to instill fear among Ugandans which he says is totally unacceptable.
Yesterday while addressing a news conference at the army headquarters in Mbuya, Gen Aronda Nyakairima re-echoed President Museveni's threats to have the army take over powers of parliament if no solution was found to the ongoing bickering within the house.
"Our singular message to the President is that the time when leaders used the armed forces to suppress their population is long gone. No officer should be tempted to think of overthrowing the government as insinuated by the President, as trying to do so would not only be foolish but counterproductive," Muntu warned.