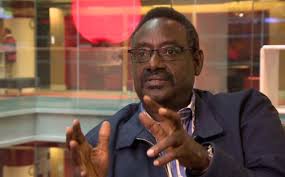 A former aide in the office of the coordinator of intelligence services formerly headed Gen. David Sejusa has disowned a confession statement brought by the state saying he signed it under duress.
Frank Ninsiima, who formerly worked as a Civil Military Relations Officer in Gen. Sejusa's office told the General Court Martial at Makindye that he was put on gun point to sign a document prepared on orders of a one Lt Kashakamba who has since been promoted to Captain.
He said he was never given chance to know the contents of the document but only learnt about it in court when the state was submitting it as an exhibit against him.
Ninsiima is one of the six people charged with the alleged plot to overthrow the government.
They appeared before the military court chaired by Gen. Levi Karuhanga who also dismissed their bail application arguing that the sureties were not substantial.
Story by Ruth Anderah